"For-Ever" Foster. These dogs are all in need of forever foster.
What this means: Our rescue maintains ownership and responsibility. We take care of their medications, maintenance, veterinary and special diets if needed. These dogs all have either special needs (medications, disabilities, vision or other impairments) Therefore we wish to maintain ownership of the dogs so we can guarantee their care for the remainder of their lives. They are all healthy but may have blindness, incontinence, daily oral or eye medication these are just a few examples.
What this means to you: You would be providing a home for a dog in need and you wouldn't be incurring current or future care or medical expenses since this is covered by the rescue. You would be providing love and attention for the dog for the remainer of its life. Most are seniors but range from 7 yrs on up. We are looking for people that are home a lot, retired or work out of home as these dogs require some extra love and attention. If you are interested in finding our more please contact us openarmsrescue@hotmail.com or (760) 470-7643
"Maui" Spaniel/Terrier/shepherd mix - Male
YOUTUBE https://youtu.be/Fto-vZVMFdg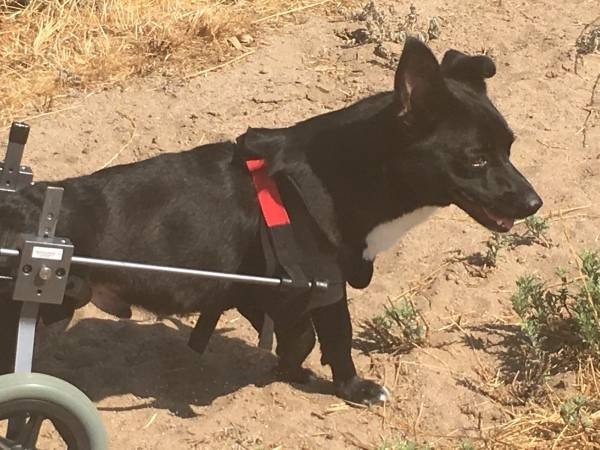 Maui is an adorable 22 pound mix maybe some terrier maybe shepherd maybe some lab it's hard to say but he's an adorable black little love bug he's a special-needs. he is a paraplegic and has a cart and other items that go with him as you can see in the video he is still very mobile and loves to play he's very active and needs an active family he's full of love to give and had a really bad start and a neglectful previous owner who let this happen to him and let it go. Will you be at fresh start for him?
We can assist in the training and assimilation of him into the right home.
Medical Issues: Paraplegic uses a cart
5 yrs old 22 lbs
______________________________________________________________________________________
"Hairy"
Xoloitzcuintli (Xolo)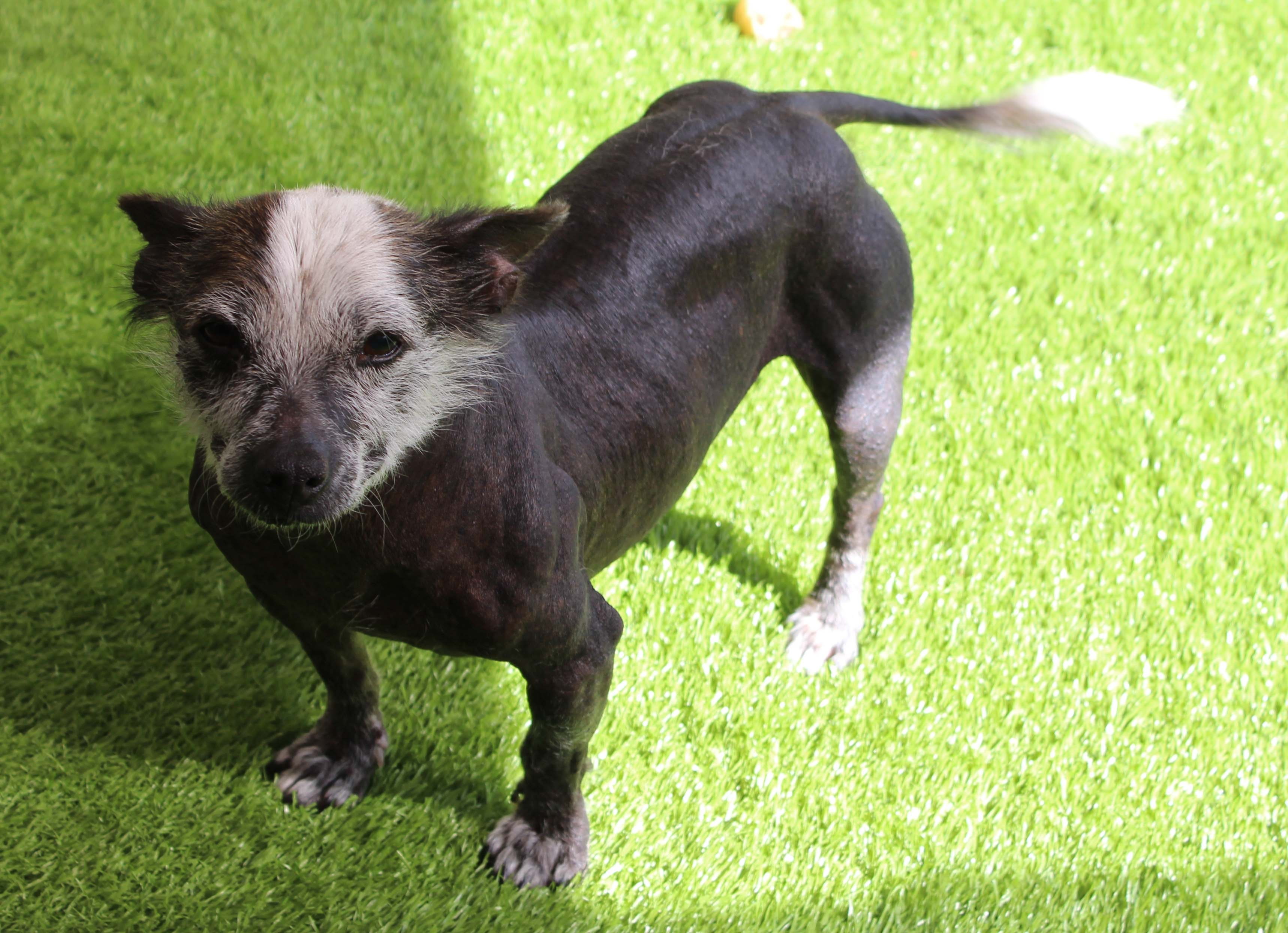 Hairy is a unique Mexican hairless breed called Xoloitzcuintli, or Xolo. He is 11 years old and weighs 12 pounds. Being naked he loves to get dressed up in cute clothes. Hairy likes to be the only dog in the house. He loves to be scratched on the little tuft of hair he has on his head and follow you everywhere. 2 years ago he was diagnosed with a tumor in his lung cavity. It really hasn't slowed him down and all and he still has lots of energy and enthusiasm for life. Don't you want to meet this unique and lovable guy?
Medical Issues: needs oral meds twice a day
11 yrs old- 13 lbs
_____________________________________________________________________________________
FOR MORE FOREVER FOSTERS PLEASE VIEW MAIN ADOPTION DOG PAGE AND CHECK OUT SNICKERS AND DOODLE AND YO-YO TOO!_